Well, due to a cut paw!!! we didn't go to the working test.
However, everything is fine now and in fact one of the things that is important at the moment is to keep the fitness up for the dogs. I take them all on a little round trip of two or three miles (including the 12 year old Labrador).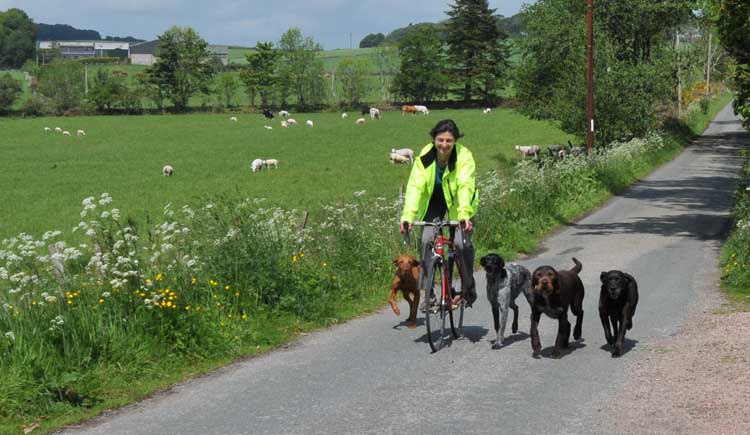 But a couple of miles doesn't seem to be enough for the two wirehaired, so I take them on a nine mile run with the bike.
My bike brakes are getting worn out every six months as I make sure we go slow down the hills to protect their shoulders.