As I am in Germany next week at a textile tradefair looking for fabrics for Tuffies Dog Beds, I only have a few more days to train for the working test next Sunday. I decided to leave Alice out as she is sooooo sensitive and is now getting anxious about running out in a straight line for a blind dummy. So I just had Gollum out today. As he won a Novice class last year, he has to go in open and I have my doubts he will be quite good enough for that.
Today I left a dummy on one side of the pond (with out Gollum seeing it) and set him off on the other shore. The idea is that he should go straight out across the pond till he gets further instructions. It went OK, but a bit more determination wold be good, Gollum!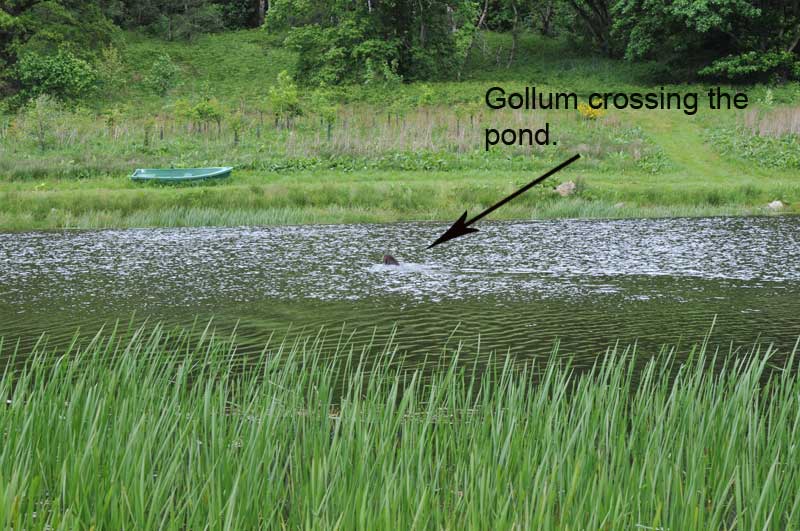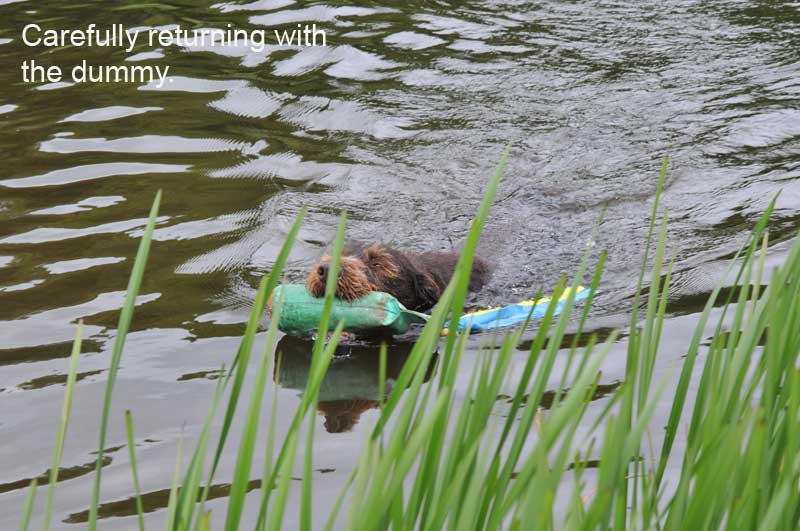 Another obstacle one might come across at the working test competition is dykes and fences. So today I hid a dummy on the other side of a stone dyke on a field and same principle applies: he must run out, cross the dyke and find the dummy. Gollum has an annoying habit of returning, not back over the dyke, but to find a way round it. But we did a little enforcing of this too.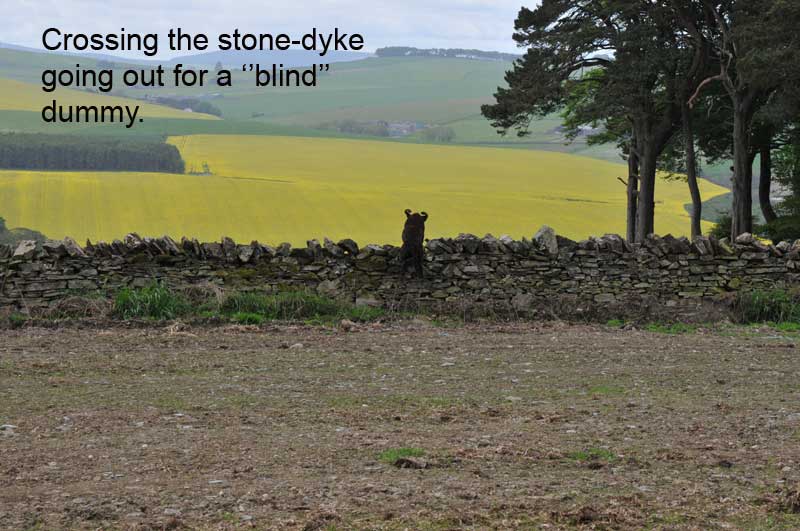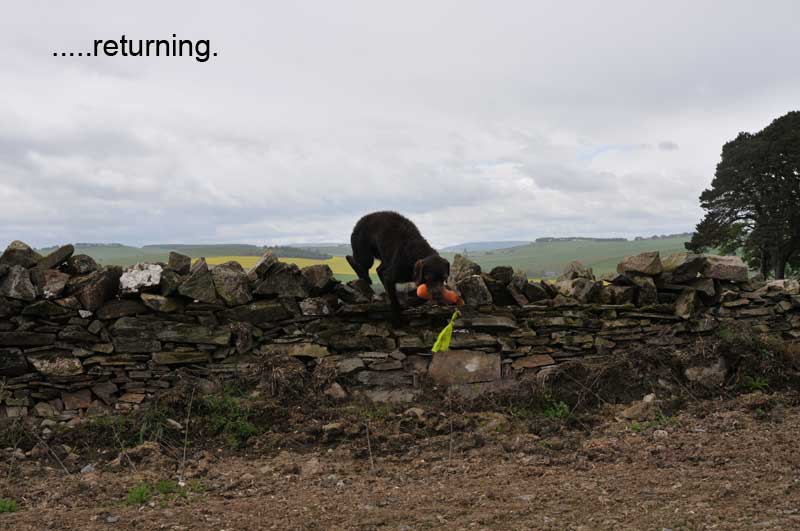 So off I go to look for dog bed fabrics tomorrow and Gollum will have to just think about his winning strategy in the garden.