How to fit your Full Nest Cover
Once your dog has used his nest with nest cover for a while it needs to be washed.
When you lift up the cushion in the middle you will find a wonderful mixture of dog hair, dust and possibly a forgotten dog treat.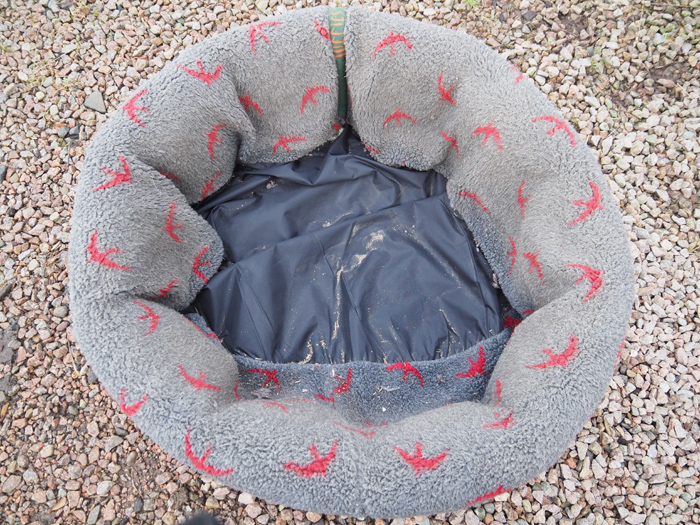 It is very simple to remove and wash the cover along with the cushion cover, but for your benefit we have made a little photo series here showing how to put the nest cover back on the nest as there is an EASY way of doing it:
First fit cushion cover on the cushion. Please note that this is an oval shape.
Now you put the cushion inside the nest cover MAKING SURE THAT THE LABEL ON THE COVER SITS EXACTLY IN THE MIDDLE OF THE LONG SIDE OF THE CUSHION.
Once the cushion is in the cover, you lift the cover in to the nest. MAKE SURE THE LABELS SIT IN EXACTLY THE SAME PLACE.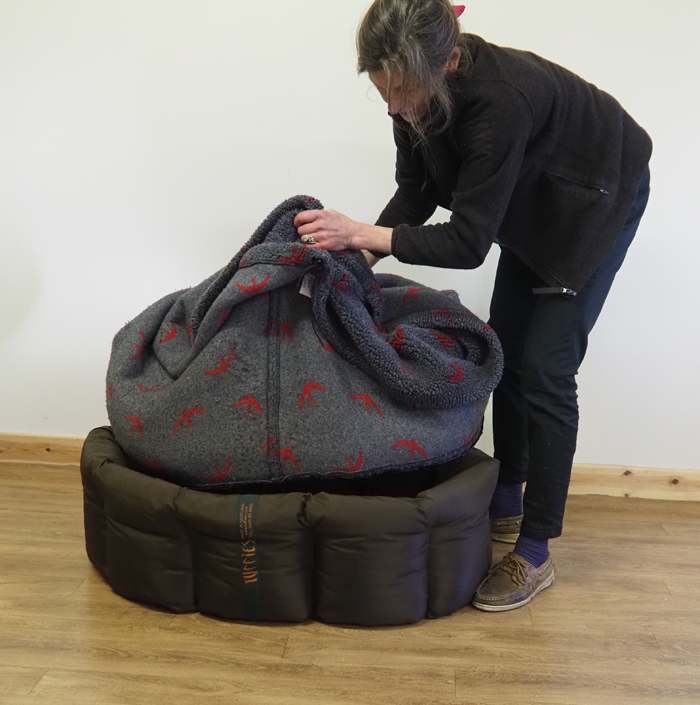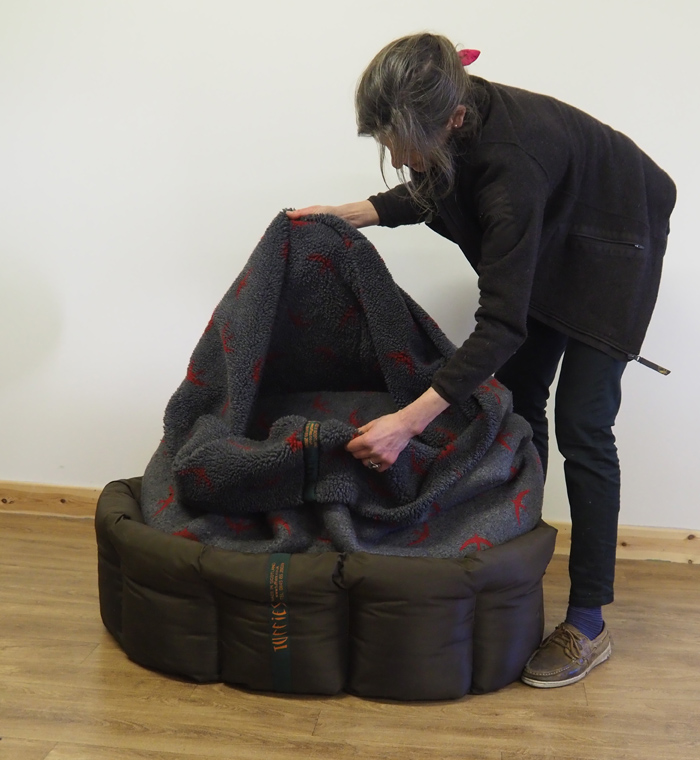 Now fold the nest cover out over the sides of the nest by evenly distributing the cover right round.
Fold the cover in under the nest and pull the draw string to keep it in place.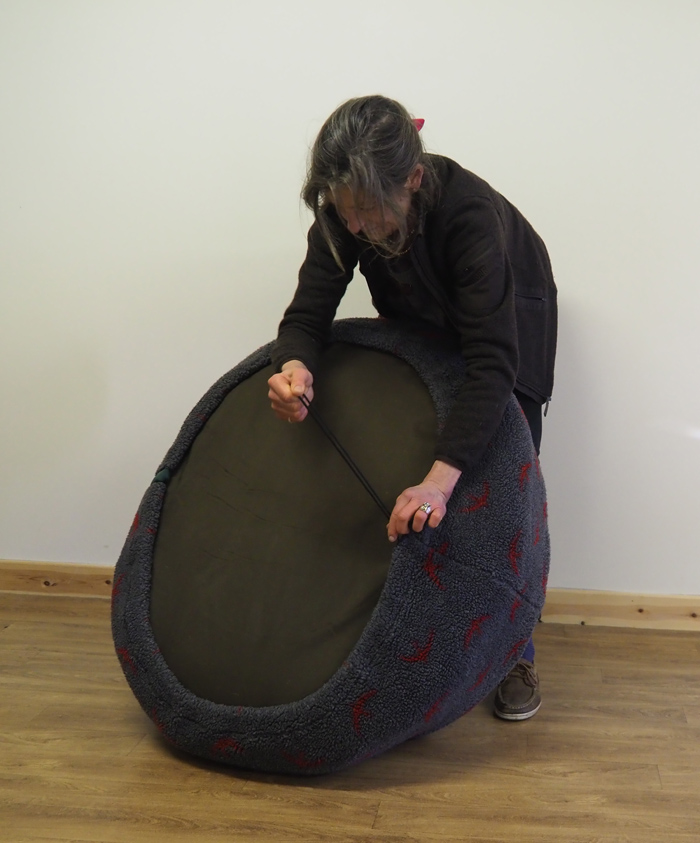 Finally adjust the nest cover till it sits neatly...
... and step back, allowing the dog to get in.
Having a fresh, clean bed at night is such a treat.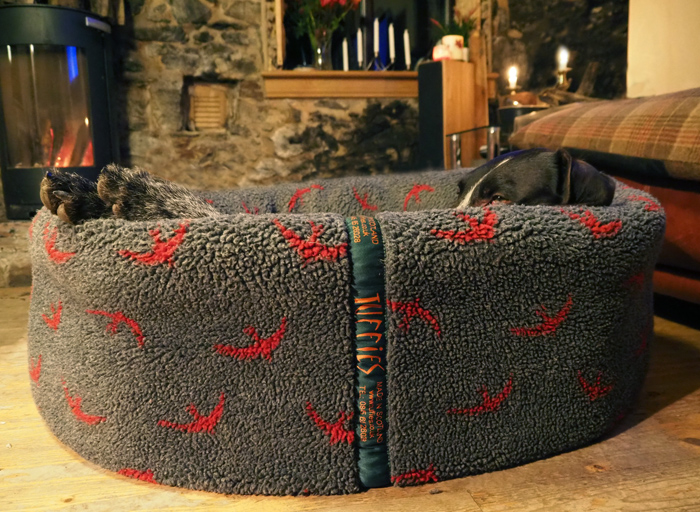 You can see the YouTube video of how to fit the cover here: