Handmade in scotland

for active dogs

Call our team

01888 563288

Free delivery on all orders

for mainland UK
Our popular bespoke service means that we can make ALMOST any shape of mattress Tuffie dog bed you want. We have made them for under the kitchen work tops, fitting benches, window sills or alcoves, in or on top of special sized kennels, for caravan cubbyholes, holiday cottage benches, on boats and for tractors, triangles for corners, ovals for wicker or plastic baskets. The list goes on.
If you have certain shape or size, please give us a ring and we can give you a price for a bespoke Tuffie.
Here is a lovely testimonial from Philippa Hughes:
Hi Team Tuffies,
Attached is a photo of my agility Lurcher, Tansy with Tig, (a wee JRT rescue pup and agility wannabe) trying out their new bespoke Tuffies Durasoft mattress. They certainly approve!
Kind regards,
Philippa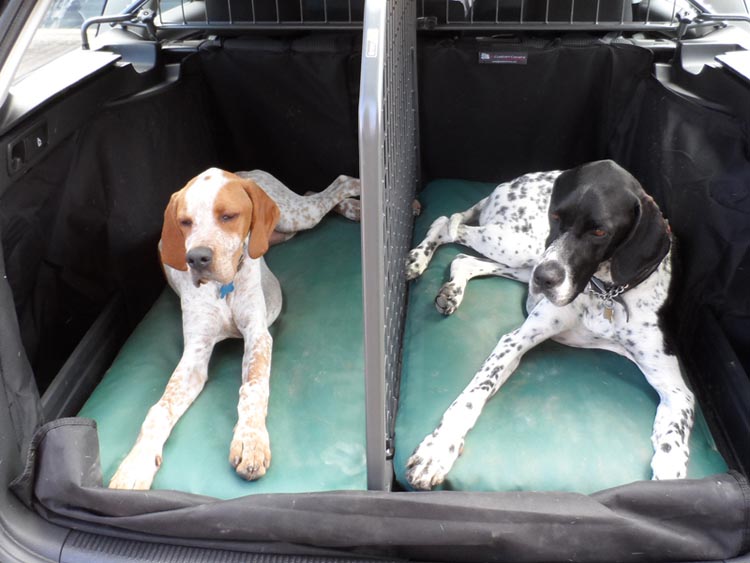 Here is Darcy and Findlay in their bespoke beds fitting their allocated space in the back of the car (sent in by Kim Gunning).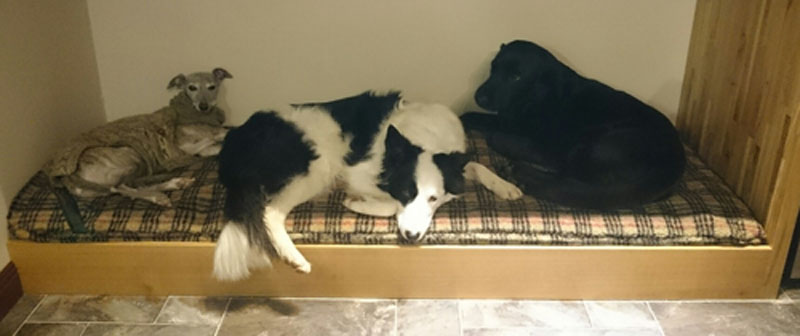 And here are Judi Milne's dogs on a bespoke bed fitting the alchove. Very smart and made just to fit.