Tuffies and our environment
Tuffies and the Environment.
Increasingly, we are asked by our customers how "sustainable" Tuffies is as a company.
This is a very important question at the moment and we welcome the opportunity to lay out how we handle the environment-question.
Tuffies environmental credentials are best shown under four different headlines:
1) Durability. This is a very important consideration that is often overlooked. Tuffies dog beds are made to last years rather than months. This means less stuff manufactured and less stuff put to landfill compared to cheaper, low quality dog beds.
When carbon emissions are worked out for an industry, the longevity of the product is hugely important in those calculations.
Tuffies dog beds put less pressure on landfill/ incinerators and new manufarturing because they are so durable.
Our customers often tell us how long they have owned their current Tuffie, counted in how many dogs have lived on it.
Our customers often say that they wish they had discovered Tuffies earlier instead of wasting so much money on other dog beds that have gone in the bin after a short time.
The fact that you can buy separate, soft covers for your Tuffie bed means that if one smaller part wears out, you can replace it without discarding the whole bed. Another environmentally friendly feature.
2) Upcycled dog bed: But we are going further. Watch this space as we are in the process of sourcing the right materials for developing a very interesting, totally upcycled, Tuffies dog bed. It will be available at some point in 2021.
3) Carbon: Whether you are into carbon offsets or not, Tuffies is planting 13,500 mixed broadleaved, native trees on a 70 hectare area on the west coast of Scotland.
These trees will be registered as carbon credits for offsets and the planting will take place in March. It is of course debatable how much difference this will make to CO2 in the world, but we are creating an interesting, natural habitat in an area next to the sea, where we have renewed a deer fence in order to protect the planted trees from red deer browsing. The fence leaves space on all sides (does not go right down to the sea) for deer to shelter. In 15-20 years time the trees will be larger and the fence will be taken away to allow real winter shelter for the deer. Trees and deer will coexist. This is a long term investment, which is good and unusual…
4) Donations and work for wading birds: Of course we make many donations to dog charities by giving away bedding for their rescue shelters or for their fundraising activities and we will always be investing in these fantastic voluntary organisations for dogs.
However, in terms of the environment, we donated £7,000 in 2020 to help our native wading birds in UK, especially in Scotland. Working for Waders is a brilliant little organisation that helps farmers to help waders by giving advice on how to create better habitats. Working for Waders does a lot to spread awareness about our endangered waders.
Tuffies helped Working for Waders to buy 25 trail cameras that are to be used near nest sites to help clarifying what kind of predators take our waders.
A personal pet project for me (Luise) is a field with 8 Lapwing nests and an oystercatcher nest on the next door farm.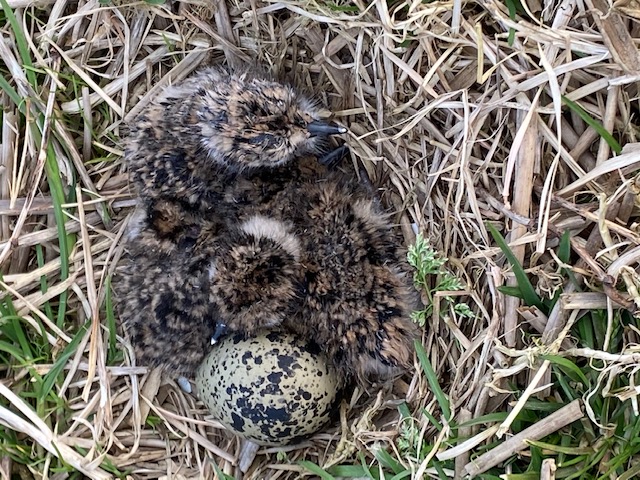 I also follow a pair of oystercatchers nesting on the farm next door.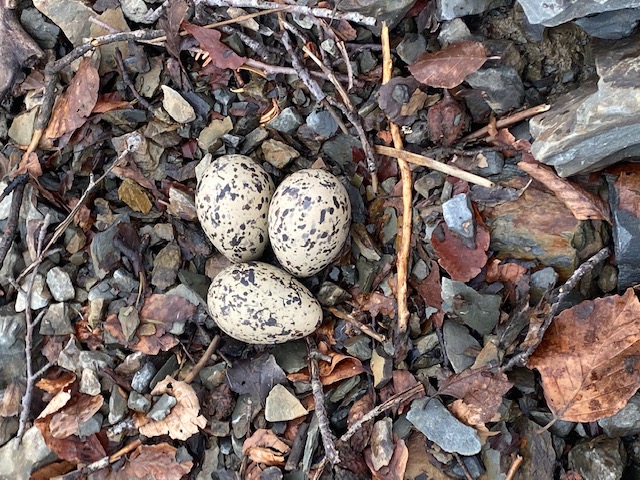 The purpose of the nest monitoring is to try and get some footage of predation and shed more light on why nests fail. This work will go on for a few years.