Eight weeks and off to new homes.
Having dreaded the departure for weeks, it is actually not too bad. I have managed not to cry so far. During the last week it has become clear to me that the pups need more than what I can give them and they need more space and more challenges. They are ready to go to their new homes and I am ready to concentrate more on Pontus.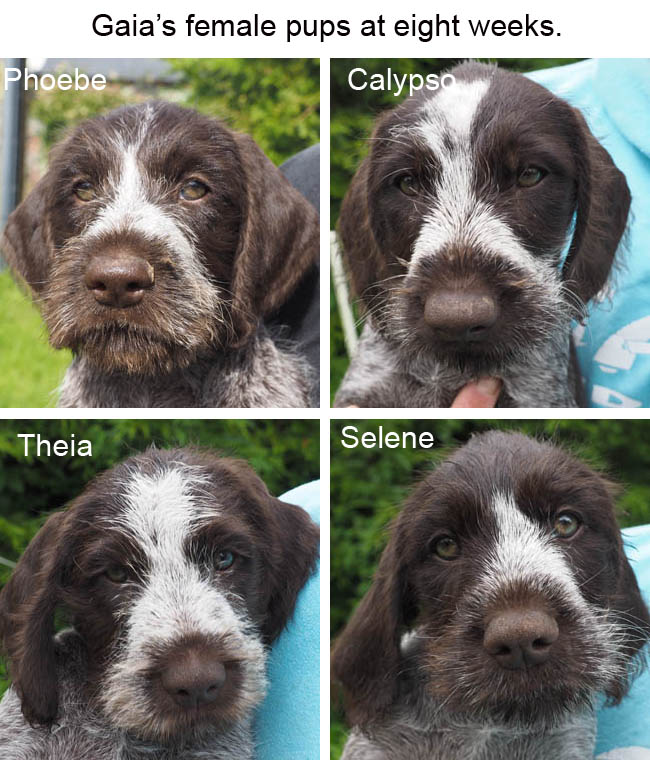 Titan went first and I forgot to take a photo of him before he left, so I only have this one sent from his new home as he had arrived safe and well.
Ahhh, to be a puppy……
Oceanus lives up to his name by being the first to wade in the water. Pontus was next, I am pleased to say  🙂
I bought two big Tesco 'plastic' chickens for them, chopped them in quarters and they devoured them.
It's funny how all dogs love to sleep with their heads resting on the side of their dog beds, even when they are a bit too small for the size of the sides.
But life moves on and we all marched off to the vet where they all got micro chipped, vaccinated and checked over. At first the vet seems nice…..
Definitely not sure about these vets now.
Even at home Mum now tells us off sometimes and it's REALLY scary!
If you like this blog then you'll love these products
Keep reading some more
17/07/2016 20:24

I have it sorted: First thing in the morning I chuck chicken thighs in their whelping box to keep them in there and NOT on the wet and poohy newspaper in the pen. While they devour the chicken I can clean the pen and put..

09/08/2016 17:17

Now that I only have Pontus left, I can concentrate on the training. He is keen to learn and it is vital that we go everywhere to see the world. I had him in the pub, in the car, meeting other dogs and on the moor. Here ..