Five Weeks old and mobile.
Never a dull moment now. The little pooh machines are active!! The whelping box has long lost its novelty and their newspaper covered pen too. They are ready to go out in the outdoor pen and they LOVE it. Here are the weekly portraits: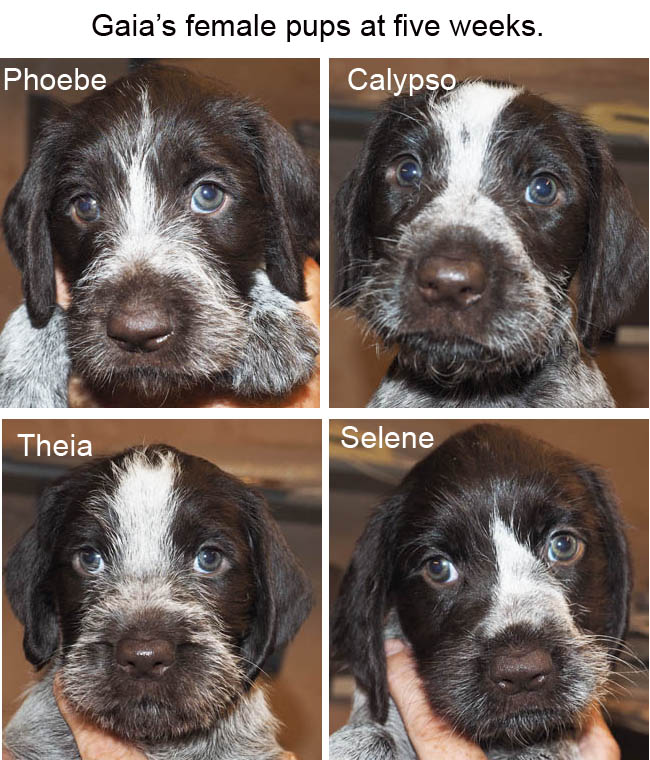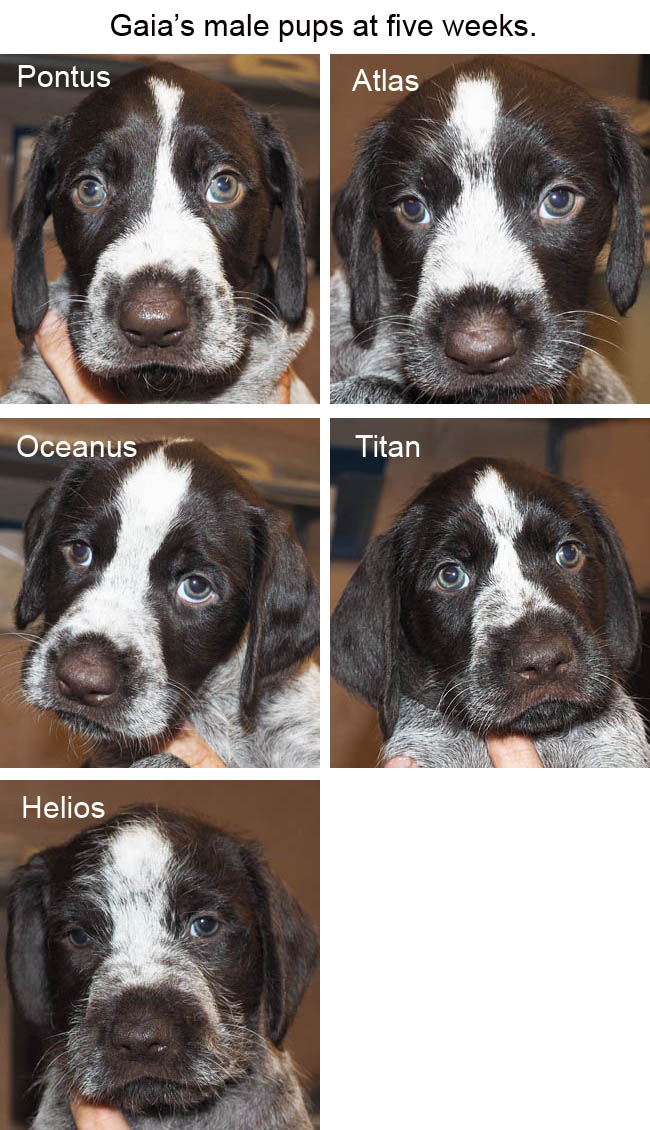 It seems too easy to just give them soft food that they can slurp up in minutes, so I gave them chicken thighs for them to work on. They enjoyed the chewing and it took them so long to eat that they had to sleep after.
The outdoors are now so attractive that they are spending most of the day here. I got a friend to build a puppy pen outside:
I borrowed a lamb house from a neighbour so they have a "den" to sleep in and find shelter in. Gaia came to inspect and was immediately seized upon by the pups:
Her feeding is now down to a brief mouth full three times a day. I can't imagine they get very much.
They seem to appreciate their new hut:
Liver last night was much appreciated:
If you like this blog then you'll love these products
Keep reading some more
28/06/2016 12:26

Having been cut off from uploading photos due to lightning burning a load of equipment, I can now resume the blog. Here are the four-week portraits. <a href="https://www.tuffies.co.uk/blog/wp-content/uploads/Gaias-..

11/07/2016 15:06

The pooh is on a biblical scale. I should really look back at the CCTV footage of the pups' room to have a laugh about my frantic morning. I chuck chicken bones or pieces of tripe in to the whelping box really quickly to..