Easy to Clean Large Dog Beds
It is the biggest dilemma of large dog beds: how to keep them fresh and clean. Some dog owners simply capitulate and buy new, cheap dog beds as frequently as every couple of months. It's a choice, but for many of us, and in the general culture in our developed world, it is not the right thing to do. In our developed world, educated people try to move away from filling our bins unnecessarily with stuff that goes to landfill. It seems much more attractive to own good quality and to keep washing and even repairing it so that not much gets chucked away. Good quality dog beds is all you need in order to keep them for years and only wash smaller parts and only replace smaller parts. That is the essence of Tuffies dog beds. We offer a range of waterproof dog beds with fantastic and lasting stuffing, which your dog can use as it is (either the Wipe Clean type, which you can hose or wipe down or the Durasoft type, which you can hose down and leave to air dry).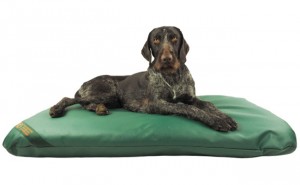 However, if you prefer to give your dog a more luxurious dog bed, you can simply get one of our covers to put on it. This makes life a lot easier and possibly it makes life, for the dog, a lot cosier.
We have a range of covers. The Luxury Fleece is by far the most popular. It is cosy and warm, but is very easy to wash in a washing machine.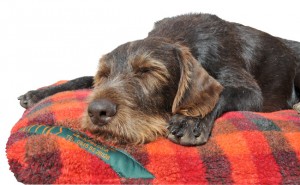 There are plenty of other styles in Luxury Fleeces and there are several other types of covers too.
For the summer, we have a very popular product called the Summer Cover and we have sourced some beautiful designs.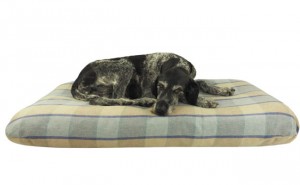 If you want to go to the extreme of luxury, we have also sourced a fabulous range of 100% wool tweeds from Moon fabrics. These covers can only be washed at 30 degrees, but that is ok because it is amazing how this totally natural material is less likely to get dirty and sheds the dirt very willingly in a gentle wash.
So do NOT buy cheap throw-away dog beds that are never nice and thick. Buy top quality dog beds which can be hosed down. For extra comfort, add a machine washable cover if this suits you.
If you like this blog then you'll love these products
Keep reading some more
06/07/2017 13:31

Last weekend we had a record Scone show. We have been going to The Scottish Game fair at Scone for around 15 years, selling our popular <a href="https://www.tuffies.co.uk/browse">dog beds</a>. It is a wonderful game fair..

20/07/2017 16:14

By far our most popular optional covers for the <a href="https://www.tuffies.co.uk/item/10/Nest-beds-and-covers/The-Wipe-Clean-Tuffie-Nest-Dog-Bed.html">waterproof dog beds</a> is our <a href="https://www.tuffies.co.uk/i..