Testimonial Robot reviews
Grace and Tuffies from the Highlands of Scotland
Grace Campbell runs a small, dog expert doggy care at the top of the north of Scotland. It is called "Hirsel", meaning a small cosy place, which is exactly what it is. And of course: it is all fitted out with cosy Tuffies dog beds.
We caught up with Grace and asked her to describe her background. She is a through and through highland girl with working dog experience that would make every dog handler very envious. Here is Grace:
I was born and brought up on a proper hill estate. Sheep, cattle, deer, grouse, salmon…that is where my love of it all comes from. A deep love of, and connection with, the countryside and animals and nature was instilled in me from day one. It is a natural thing to feel like that, as my family were shepherds and keepers all the way back, on my dad's side, for at least five generations.
We lived in the middle of nowhere and had to go away to high school and college, but I never wanted to leave the country like a lot of people my age. I had a powerful desire to stay and work there. I worked part-time in the local hotels and lodges; cleaning and waitressing mainly, but I was always very "outdoorsy", so I used to get outside jobs like raising the pheasants for the keepers. I also got to do the horses in the wintertime and I eventually I got some work with my dad, who was the head shepherd on the estate. When we moved further west, I asked the local crofters if I could go out and gather with them, just so I could get more work for my dog. Once people saw me at work I got more and more paid jobs and I gained the confidence to do shepherding full-time.
My first proper dog was a daughter of my Dad's dog. She was so clever. She went deaf early on, but she worked on hand signals. I still have that line today. They are proper old fashioned hill dogs and they can think for themselves if they are out of your sight. They are such intelligent dogs. As a kid, there was a dog of my Dad's that would work for me. If I gave the wrong whistle for the flank, the dog would stop and look back at me. She really humoured me! I would go down with her to clear the loops of the river every night. That is how I got started, that was my bit; to take the sheep off the low ground next to the river and put them out to the hill at night and then they would wander their way back in the next day. It was an endless cycle, but I loved it.
I don't have a need to see people every day; I am not scared of lack of social interaction or being lonely. I have never felt lonely because I have my dogs; you are never lonely if you have a dog. Out on the hill you work solitarily a lot of the time, but then you come together to do the gathering, so it is not a totally lone existence. Some of the people whom I met and worked with made a big impression on me. Sometimes I feel their presence, even now.
Even on the worst day, when I had missed sheep and had to go up the hill for the third time in a blizzard, I didn't want to be anywhere else. The landscape is stunning, and I loved what I was doing.  If you love what you are doing it is never work and it is that simple. Really bad days do exist, of course, but they are few and far between. I will always have the love of the sheep, the dogs, the place, the country – the whole thing. No matter where I go or what I do, that will never leave me.
When I met my man, I moved away, and our family settled in another part of the north. Going from the hills to the flatlands was very difficult for me. The hill is in me, so I needed to keep up a connection. I went back to do the lambing which gave me my fix for the year. I still go back to help my Dad who is 82 now. That's a much smaller scale from my hill days when we would do hundreds in one gathering. When I look at these pictures now, I still feel emotional. There was nothing like it.
I am staunch North Country Cheviot (Hill type) and when I moved, I brought that breed with me to my partner's farm. When we got engaged his Dad was so pleased that he could stop buying our cast ewes, because the price had been going up every year! Six months later, I got my Working English Setter, Mudale. My partner introduced me to a keeper who asked me to go out to the hill as a ghillie with my setter and his dogs. As it turned out, a trailer tyre burst, and he had to go back and fix it, so I was left with the guests and the dogs. Mudale came on point and they shot their grouse. That was my first day working setters on the hill and the guests got their shot over the dogs and got grouse which was such a buzz.
There is a unique rhythm in the country where everything cycles round; I got my setter from the line I had admired at the estate where I grew up, and she allowed me to get back out on the hill.  Even though it wasn't the dramatic and rugged hills of the west, it was great to get the heather between my toes again.
I believe that dogs know if you genuinely love them which is a good starting point. Dogs need boundaries and they need to know who is in charge. Dogs love to please. People forget that most dogs were bred for a purpose and they want to please you – that is a dog's aim in life. If it is not a working dog you have to exercise it and have playtime. If you put in the time and effort, your dog will respond and be a happy dog.
Pip is the great-grand-daughter of my very first dog. I bought my first dog bed for Pip thirteen years ago; it is still here today and so is Pip. She will be seventeen in October.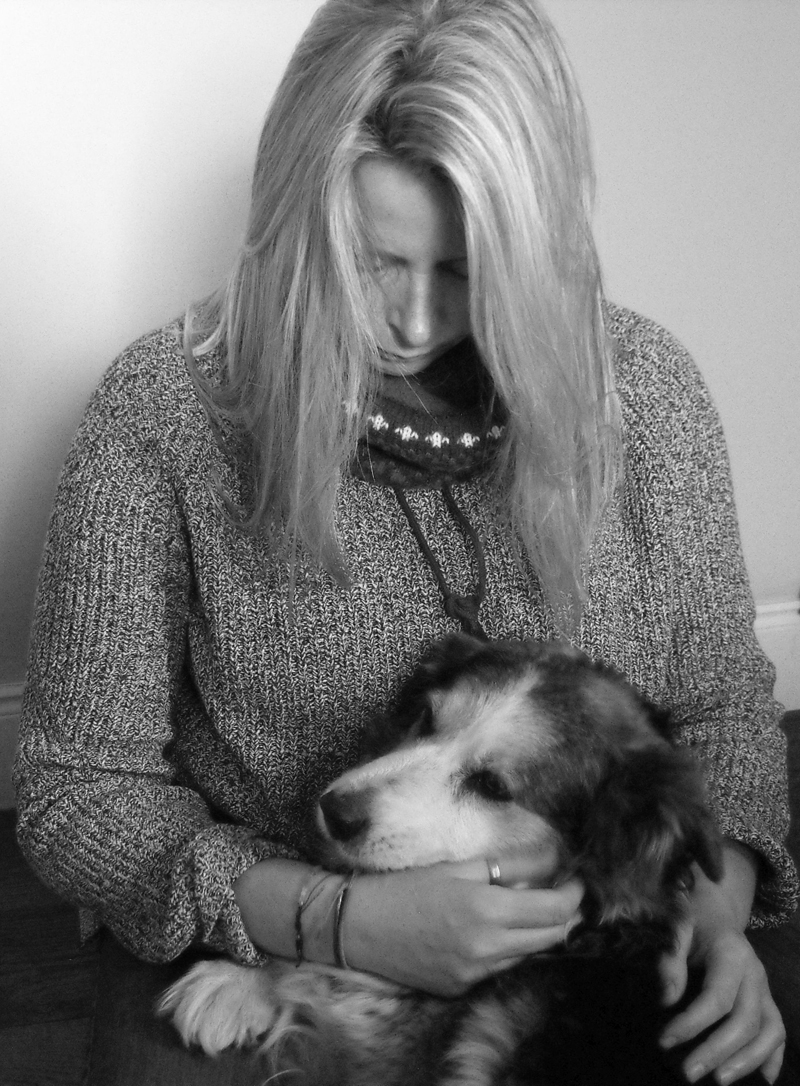 I had visited the Tuffies stand at the Highland Field Sports Fair at Moy. I thought that the bed was amazing because I could power wash it and even when it was soaking the moisture didn't seep into the bed, you just gave it a good wipe down and it dried in no time. As every new dog comes, they get their own Tuffies bed. I currently have eight, and have just treated my setter, Mudale, to a Tuffies Wipe Clean nest bed.
I started looking after friends' dogs when they were going on holiday and I had everything ranging from a Rhodesian Ridgeback to a Jack Russell. I find it very easy to work with dogs and I hadn't appreciated how highly other people rate what I do; I have always seen the results as being down to the dogs and working with them comes naturally to me. Realising that people valued my ability with their dogs was the catalyst for starting my own business as a boarding kennels at my home, The Hirsel (www.dogsbygrace.co.uk).
If you like this blog then you'll love these products
Keep reading some more
09/05/2020 15:38

As a rural business based in Aberdeenshire in Scotland, where we make the best possible <a href="https://www.tuffies.co.uk/">waterproof dog beds</a>, we have a great opportunity to follow the wildlife that is so close to..

05/08/2020 19:56

Fiona Watts found the perfect job for her people pleaser German Shepherd as a Therapet in the North East of Scotland visiting hospitals, care homes, airports and schools in search of anxious and vulnerable people. Armed ..